As we celebrate Labor Day here in the U.S. it's appropriate to note the quiet frenzy of labor union organizing that has gripped parts of the nonprofit world.
Recent moves by workers—particularly younger workers—to organize unions in some of the nation's best-known companies –Starbucks, Trader Joe's, Apple, Amazon, Chipotle—have pretty much put the lie to the long-held belief that unions are a relic of the past.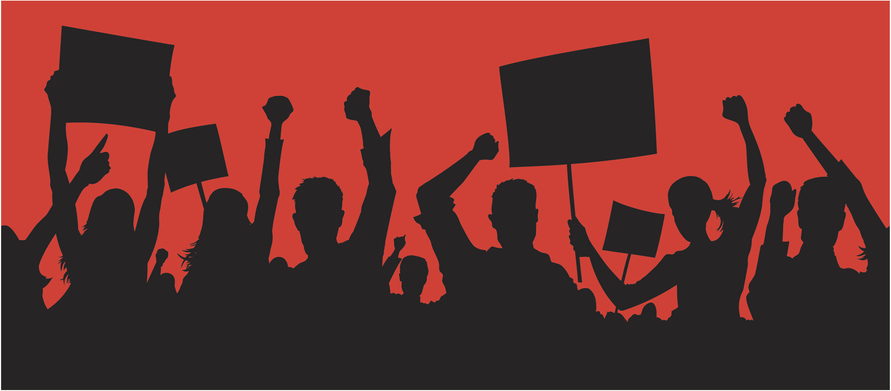 Through a confluence of events –the pandemic, growing economic inequality, increasing demands for parental leave, continuing discrimination against women and minority groups—larger and larger number of workers see unionization as a tool to increasing wages, benefits and  greater participation in corporate decision making.
The nonprofit world is not immune from this burst of toward unionization. Alongside the rise in unionization at media outlets, museums and cultural institutions , nonprofit workers are organizing white collar workers across a wide variety of nonprofits.
In July the Southern Poverty Law Center (SPLC)  and their employee's union represented by the News Guild, part of the Communications Workers of America, reached a collective bargaining agreement providing pay raises, expanded benefits and a $20 an hour minimum wage to workers at the Center. The contract covers 250 SPLC employees at the organization which last year reported revenue of $132.9 million  and $587.8 million in endowment and assets according to the Montgomery, Alabama Advertiser
Besides the minimum wage of $20 an hour, the new contract provides an average 11% pay raise for workers over three years and expands existing  benefits.  Covered  employees will get 18 paid holidays, including an annual summer break, and at least 20 vacation days a year, up from a minimum of 15.  The contract also provides 12 weeks of pad parental leave(up from 10 weeks(, 12 paid sick leave days and 10 days of bereavement leave.  It also offers employees two weeks of paid leave for pregnancy loss and two weeks of paid leave for gender affirming care both new benefits.
The contract also provides up to $15,000 in reimbursements for adoption, foster care and surrogacy; tuition reimbursement and up to $15,000 and stipends for relocation and professional development.  (More details on the agreement at SPLC website here. )
One of the major issues driving nonprofit workers toward unionization involves the debate over work-from-home  versus return-to-office requirements.   It was this collision that led to a SPLC protest last spring over whether Black employees in a SPLC fundraising unit were given the opportunity to work from home.  The new agreement calls for further negotiation and discussion on expanded telework opportunities.
From what I've seen first-hand among some of the organizations I work with few internal topics create as much discomfort as whether an organization should unionize.  While union organizing by now has been pretty well accepted by many colleges, universities and hospitals most nonprofit executives and boards don't welcome the notion of unionization.  Sometimes the reaction is downright hostile…sometimes it's greeted with less grace that I would have expected by those who tout a 'nonprofit ethic"…but until the pandemic the efforts could be best characterized as 'rare.'
No more.  A variety of unions ranging from affiliates of the AFL-CIO to the Service Employees International Union (SEIU), to the Nonprofit Professional Employees Union (NPEU) are now actively expanding the scope and ranks of union membership in the nonprofit world.
For example, the Nonprofit Professional Employees Union (NPEU) now counts among its 300+ affiliated nonprofits, the American Civil Liberties Union, The Urban Institute, the Feminist Majority Foundation, the Brookings Institution, and Friends of the Earth.
Back in July in our post If No One Came to Work Could the Movement Run Itself? we worried out loud about the effects of unresolved conflicts and expectations within a few nonprofits that seem to be forming internal firing squads at the very time their work in the outside world is so critically important.
Perhaps the move toward unionization can help cure or ease some of this internal strife.  Perhaps not. Maybe it'll make it worse. I don't know.
What I am certain of however is that with a changing labor force, a labor shortage, and the fears and dislocations of the pandemic so fresh on everyone's mind for many of the 12 to 15 million people who work for nonprofits, joining a union doesn't mean they must give up their identity as mission-committed  workers.
Roger