Generation Z, born between 1997 and 2013 includes Prince George and Lil' Pump.  We routinely preach focus on what makes people the same and different on the inside.
Having said that, does anyone, at first blush, gut reaction think these two are likely to hold a similar world view?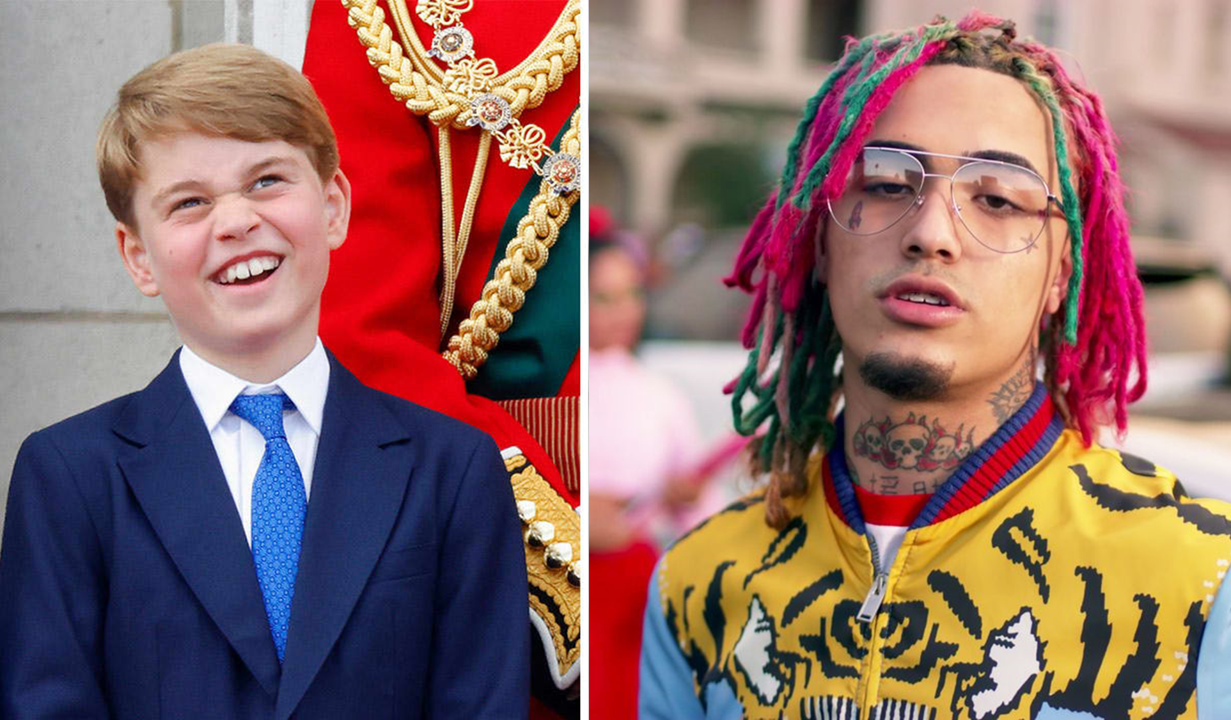 The U.S. has 72 million millennials.  If they declared their independence they'd be the 19th largest country in the world.
NPR felt the need to explain why it was continuing to call Sept 15-Oct 15, "Hispanic Heritage Month" noting issues some have with the term, not least of which how it doesn't properly acc0unt for the myriad of differences within the population identifying as Hispanic or Latino.
And yet 72 million people lumped into a segment based on birth year routinely gets full throated endorsement as a real thing.
An outfit called BBH_labs created the Group Cohesion Score to measure the similarity of attitude and beliefs within various groups of people.  After all, if there is a lot of difference in how people think and behave within a group it's probably not useful for market segmentation or deriving insights.
The entire UK population has a Group Cohesion Score of 48.7%.  This means the average opinion is help by just under half the country.
Sounds about right.  Contrast this with the Financial Times readership whose score is 57%, higher than the national average, which makes sense as a niche interest and publication.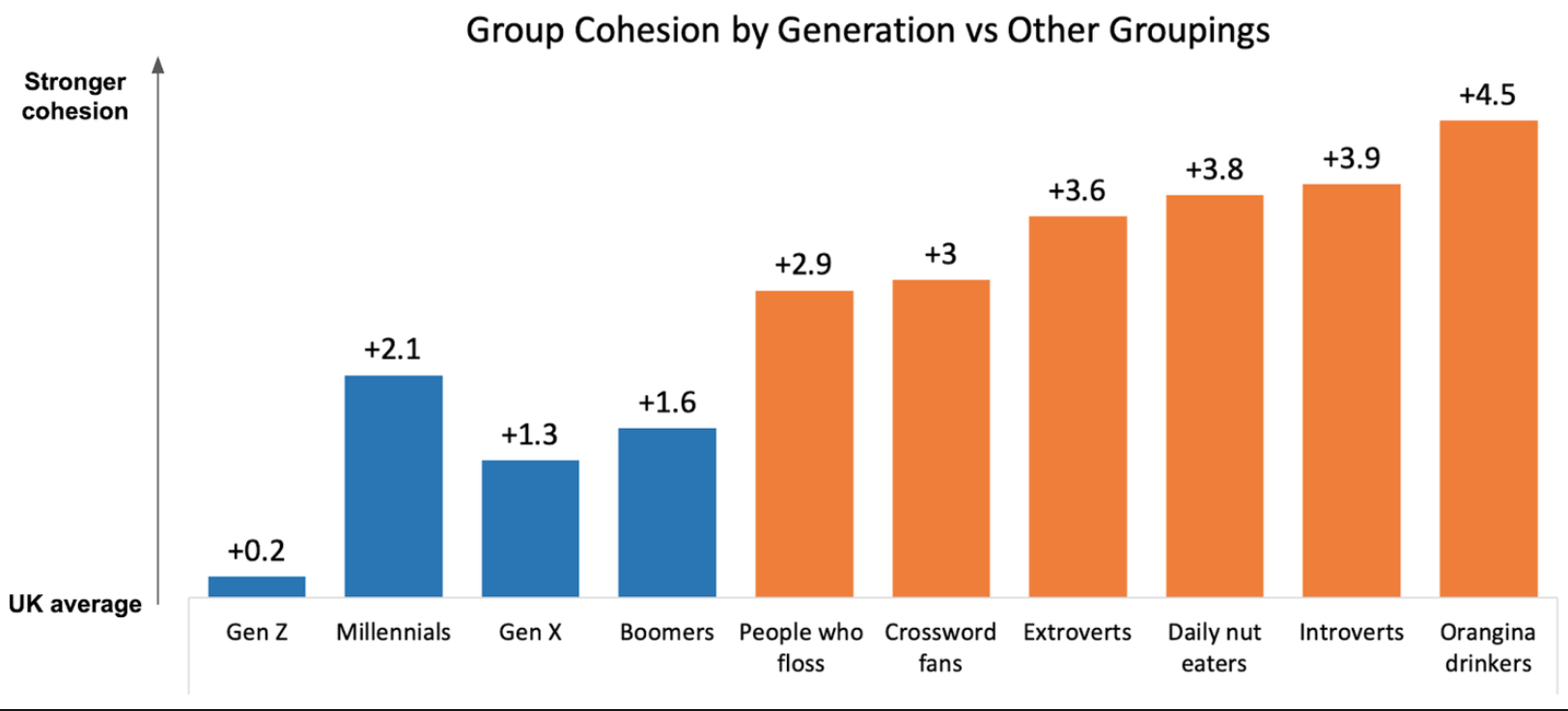 People with similar passions, personalities and habits are, well, more similar.  Birth year?  No more similar than a coin toss to determine if you go into Generation Tails or Generation Heads.
This isn't to dismiss (entirely) age-period-cohort effects but one needs to parse these out more.
Age Effect:  I get tired more quickly because I'm old.  Everyone who biologically and chronologically ages will get more tired more quickly.
Period Effect.  Covid had a big impact on mental health and stress.  This affected everyone since Covid had an impact on everyone. The impact may have been felt differently by different people but those differences are not going to be accounted for (well) by assuming it's an age effect – e.g. only young people suffered anxiety or depression.
Cohort Effect:  "Today's youth whine too much" said every old person about every young person since forever.
For a cohort effect to be real it means people of roughly the same age had to experience something different from other people living at the same time and different from what those same "other" people experienced when they were the same age.
The problem with generational mumbo jumbo is the huge age cut points combined with mistaking every age and period effect as cohort.  Plus, a heavy dash of availability bias; I can think of several "Millenials" who have a sense of entitlement and I use this "data set" to extrapolate to all Millennials.
Kevin