Mercifully we're into the final lap of  the 2022 midterm elections campaigns.
Mercilessly the candidates, PACs, advocacy groups and scammers have relentlessly turned up the frequency and batshit crazy rhetoric of their digital appeals reinforced by even more annoying telephone texts..
If you contributed to one or two campaigns early in the season your involvement and generosity is now being rewarded with a deluge of unsolicited l sludge that leaves even the most sophisticated donor  confused, angry and, in increasing numbers of cases,  vowing to never contribute again.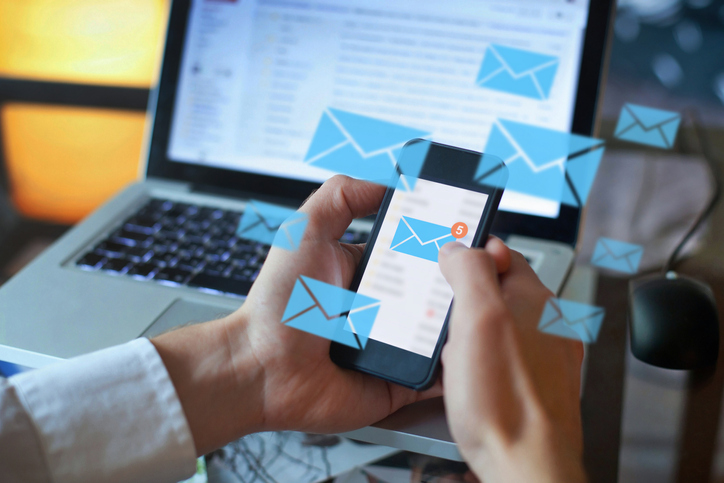 The rise in this river of solicitation sewage has grown for several reasons:
The burn and churn mentality of political campaigns that generally don't worry one bit about their donors after November.
The greed and unethical behavior of some consultants and organizations that make their email lists promiscuously available to others. (In an earlier post we noted that in the 2020 election an average political donor's name and digital address was made available 348 times.)
Of course, the banks of the River Sewage have now crested and are overflowing with the most inane, juvenile messaging that is best suited for a middle school playground. Blasted with Subject lines like "We've packed our suitcase and leaving town" or "Devastating News. Loss Imminent", "$5 to Save the Senate",  "I'm the Most Vulnerable and Trump is About to Attack Me." and "Screw it."
Believe me, this is a tiny sampling of what appeared in my inbox the morning I'm writing this post.   One of the reasons for this digital stream of confetti confusion is found in the next reason…
The rise of independent political action committees and 501 ( c ) (4) organizations that seem delighted to raise money on just about any pretext.  In political fundraising this trend leads inexorably to conflicting messages because the candidates and the political parties cannot by law coordinate with these independent organizations.
How many times have you received a solicitation on an issue or candidate you care deeply about only to scroll to the bottom of the page to find that email (and donation page) comes form an organization only vaguely connected to your main concern.
For example, in this morning's inbox: Pennsylvania puppy killer, Mehmet Oz, wants a Senate seat. What do you think?   
The message starts off:
Roger,
Mehmet Oz experimented on and killed over 300 puppies.
Please reject the sick, cruel Oz and help elect Fetterman by joining us in giving $5, $10, $25 or whatever you can to John Fetterman.
The appeal rattles on with the "sick sociopath" characteristics of Dr. Oz and why your money is needed immediately to defeat him.
I click on the link to the giving page and discover that when I give my contribution will not be going to help elect John Fetterman.  Rather, it will be split evenly with the Fetterman campaign, and an organization called Blue Amp Action. Further examination (I'm sure something the average donor not writing a blog post wouldn't bother going) shows that Blue Amp Action is the spawn of Blue Amp Strategies, a political consulting firm.
Thank you, but I'll give directly to John Fetterman's campaign because it will get 100% of my donation.
I delete the email and move on.
Dozens of times a day this confusing hustle is repeated over and over.  An appeal to help Katie Hobbes in her race for Governor of Arizona is, in reality, a solicitation from protectvoting.org.  They also want me to split my contribution.  And the same for virtually every Democratic candidate I care about. More and more messages from middlemen organizations looking to split the loot.
These are messages from organizations I didn't sign up to receive information from.  As a result, I've simply stopped giving.  When it comes to political and advocacy fundraising this part of the digital ecosystem is absolutely out of control.  Too late to do anything about it this election cycle, but the political parties need to step in, step up and get a grip on this.
After the election.  when the money is totaled, we'll do a report on how much money these third-party spammers really sent to the candidates and how much went into their own pockets. And which email platforms turned a blind eye to the practice.
And  once again we remind everyone of  the importance of using legitimate opt-in email rather than unsolicited spam that is polluting the digital channel for everyone.
Meanwhile, make sure you Register, then VOTE.
Roger
P.S. For a terrific explanation of why sending unsolicited bulk emails is a terrible idea for any campaign or nonprofit see Josh Nelson's interview in The Campaigner.