Walking, Life's Creativity Hack
November 18, 2022     
Kevin Schulman, Founder, DonorVoice and DVCanvass
Philosopher Nietzsche wrote, "all truly great thoughts are conceived by walking".   What about merely creative thoughts?
Creativity can foster workplace success though most efforts involve training, which can be effective but the limiting factor is motivation and stick-with-it-ness.  Turns out, a short, at your own pace walk can do wonders to increase divergent and convergent thinking, cornerstones of creativity.
Stanford researchers assigned participants to one of four conditions mixing sitting and walking at Time 1 and Time 2 while simultaneously completing a creativity task (Guilford Alternative Uses, GAU, test).
The number of novel ideas are reported on the Y axis.  Walking produced significantly more and better ideas than sitting.  Interestingly, the walking effect has some staying power.  The Walk-Sit group produced the same number of ideas on their Sit session at Time 2 as their first, Walking session.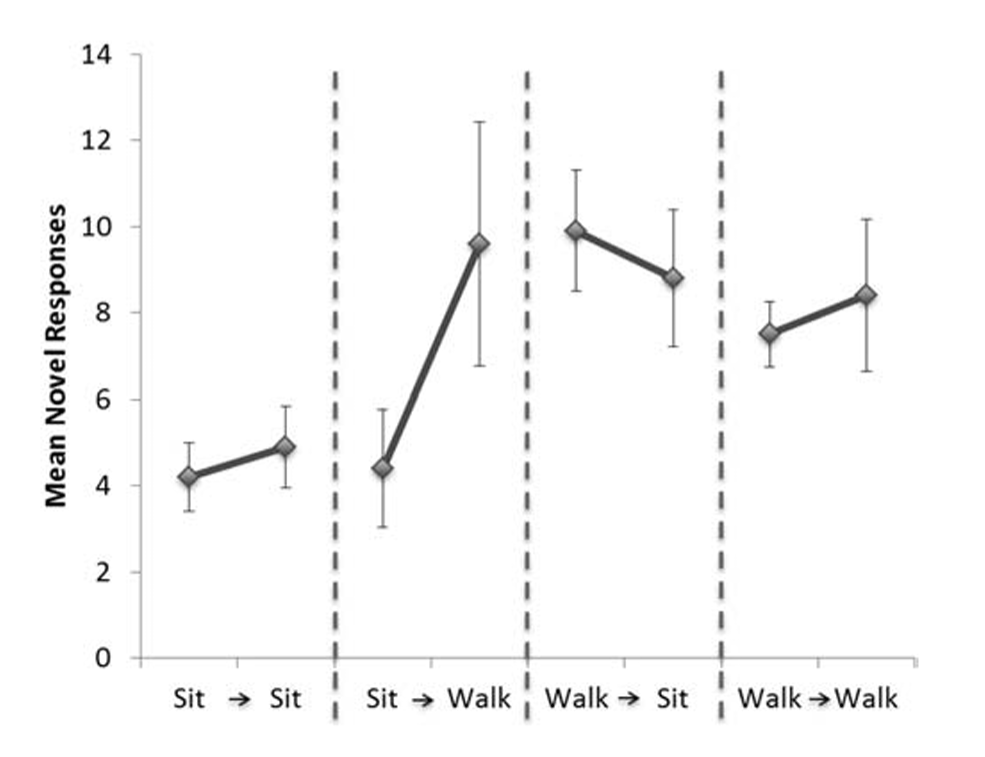 The researchers also explored whether walking indoors or outdoors makes a difference.  A bit, with some evidence that outdoor walking generates slightly more, extra-creative ideas.  But, the main finding is the benefit of light, pedestrian walking whether pacing in your office, walking on a treadmill or taking a stroll outside.
Skip the group ideation session, go for a walk instead.
Kevin