Impulse Giving is Deliberative
December 2, 2022     
Kevin Schulman, Founder, DonorVoice and DVCanvass
That's the oxymoronic finding from research among donors who selected "it was an impulse decision" from a drop-down menu prompt in a hospice organization's online checkout process asking why they were donating today.
These donors were further qualified as not having been prompted to visit the site from a fundraising prompt and only having made their way to the donate section by clicking the home page button.
It turns out these impulse donors have a strong connection to the hospice and generally feel knowledgeable about hospice care.
The giving wasn't lightning in a bottle. The timing was.  Giving at Time X was random but giving was going to occur.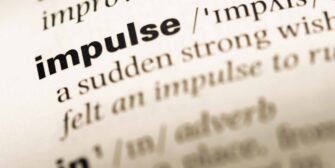 What else do we know about the impulse giver aside from them looking a lot on the inside like your best donors?  Impulse donors are, well, impulsive naturally.   That they give impulsively is who they are not why they do it.
Personality research tells us people low in Conscientious and/or high in Neuroticism  are more likely to be these impulsive donors.  These humans can be identified using 3rd party data and a tagging process placing different messaging and impulse encouraging signals such as imagery on the donate form.
As  sidenote, this imagery suggestion runs counter to Wednesday's post suggesting removing imagery and other emotive cues to promote more calculative decision making.   That holds in general but likely not for this group of impulse donors, who could represent 15-20% of your giving pool if the hospice research is any indication.
Kevin