Fundraising And Dating
January 4, 2023     
Kevin Schulman, Founder, DonorVoice and DVCanvass
Badoo is a dating app with almost half a billion registered users worldwide and 300,000 new, daily sign ups.  But the dating app biz is  a crowded space with low barriers to trying other dating apps, low barriers to exit and  high promiscuity (had to, sorry).
So, customer acquisition is only as good as their retention.  And retention is an outcome, not a cause.  The cause of retention is usage.
And the drivers of usage – i.e. engagement – is what they obsess over.   One might imagine more usage is better.  This is a pretty standard engagement refrain in fundraising – more is better.   For example, people who click and open are more likely to give.  Those who volunteer or click petitions are more likely to do more of those behaviors and perhaps, others.
But linking engagement behavior to more engagement behavior has three major issues:
It's circular logic.
It's often an insight borne from a highly self-selected, minority audience – i.e. the ones who stick around, not the ones who leave.
This leads to the inevitable "formula":   to increase engagement behavior in order to increase engagement behavior is to offer more opportunity to engage.  The volume model is born.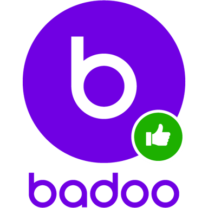 Making Things Easy To Drive Up Volume  Doesn't Always Work
Badoo tested a way to send a very easy, simple message to other app users; a heart in a chat.  Call it the emoji test.  The number of messages sent jumped around 20%.  Done.  Winner.  No need to dig any further.  More engagement = better.
Fortunately, Badoo had a more refined analysis and found the reply rate to incoming messages went down 6% for males and a whopping 35% for females.   Cause, meet effect.  And female retention dropped 1%.  Cause, meet effect.   More sending resulted in less responding and lower retention.  Sound familiar?  It's the law of diminishing returns and it's undefeated.
Another lesson learned?   Making things easy isn't an absolute.  Sometimes friction is good if the behavior is meaningless – e.g. throwing a heart into a chat.
The Bad Pickup Line Test
Badoo used this insight to really go contrarian.  What if they made it harder for users to send messages?  Heresy.  In this case they used an algorithm to flag messages that are trite and meaningless based on historical data showing low response rates.  Call this the "bad pick up line test".  Those messages – e.g. "Hi" – were prompted by the app with a callout saying 'you can do better'.
The number of initiated chats per person fell 6% but the percentage of users initiating a chat increased 14% and replies went up 4%.   More people sending fewer, more meaningful messages led to more conversations.
The opposite of more is less.  But we should expand that to be less and better as our communications aim.
Kevin