First off, what the hell's an Idea Ratio?  It's the number of ideas required to produce a great one.  What's your guess on how many ideas are needed for a single, great one?
Here's a hint, it's a lot.
It's somewhere on the order of 2,000 to 1.  Good and bad ideas breed great ones.  Said differently, volume of ideas matters, as more ideas = more great ones.
Toy manufacturers start with 4,000 ideas to produce 200 working prototypes, 12ish released commercially and 2 or 3 solid successes.
Your exact ratio will differ but it's on this magnitude.  It ain't 2 or 10 or even 20, which means you probably need way more ideas in your ideal pile.
The only way to do this is having an Idea factory, a process.  One that supersedes individual staff as they come and go.
Creative is a process.  Enter Billy Blaze, the Michael Keaton character from Night Shift.  Billy was a self-proclaimed idea man, always carrying a mini tape recorder to capture his constant, spontaneous, nutty ideas.  He had a process.
His ideas ranged from running a prostitution ring out of the morgue (genius if only because they pulled it off) to making paper edible to eliminate garbage and one of my all-time faves, feeding the tuna mayonnaise to short-circuit the mayo mixing ordeal.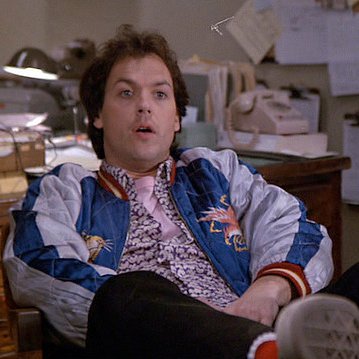 Most ideas won't pan out as the ratio and Billy make clear. You've got to expect a lot of low quality ideas, most of which will stay that way, a few of which might turn into greatness.  A key is treating every idea as a mere starting point.
Fortunately for us, our Billy Blaze now comes in a user-friendly, very accessible, low cost AI wrapper.  We've got a highly adaptable, trainable idea factory a few mouse clicks away.
But, be leary of a few human biases that can get in the way of an "always-on" brainstorm mindset and derail your process and motivation.
Pressure to find an idea versus a good one.   Brainstorm sessions quickly latch on to a viable, probably low effort idea with eye darts thrown at anyone who keeps throwing out more ideas instead of quickly moving to implementation talk.
The belief that ideas are a limited stockpile.  This is referred to as the creative cliff illusion and it's magnified by the incorrect view that the good ideas are front-loaded, causing people to stop "ideating" at the exact time the ideas are getting better.
The anchoring bias or tendency to have the first few ideas steer the rest of the thinking.
And to close the loop, here are a few ways to combat the barriers.
Fewer people.  Three's company, six or more is a crowd.
Experience, expertise or both as criteria for participation.
Ask each person to submit a few ideas in advance.
Have participants review each idea with "No, and [suggest an alternative].
Then have them review each idea with "Yes, and [an extension on the idea]
End the group session after the initial idea round, do not rank or sort.
Do individual review of ideas create your top set, including continuing to edit and refine.
Feed the list to AI to sort and categorize, then have AI create pros and cons for each categorization using your business constraints (e.g. time, money, risk tolerance, urgency)
Reconvene the group to review
Kevin