You were sure that exhilarating rush would last forever.  Alas, as we all know, the early flames of a long-term relationship usually die down.  A stable bond replaces the exhilaration.  BUT…that bond needs occasional juicing if it's to stay healthy and deepen.
A good deal of what the Agitator covers focuses on the essential task of developing the donor relationship from the flame burst of acquisition to the glowing, lasting embers of loyalty and devotion.
Fortunately, much of what's been learned from decades of trial and error is becoming even more grounded by behavioral science research.  That's why I'm so grateful to Kevin and the DonorVoice team for sharing both the academic research and the results of how they apply it in their daily work with charities.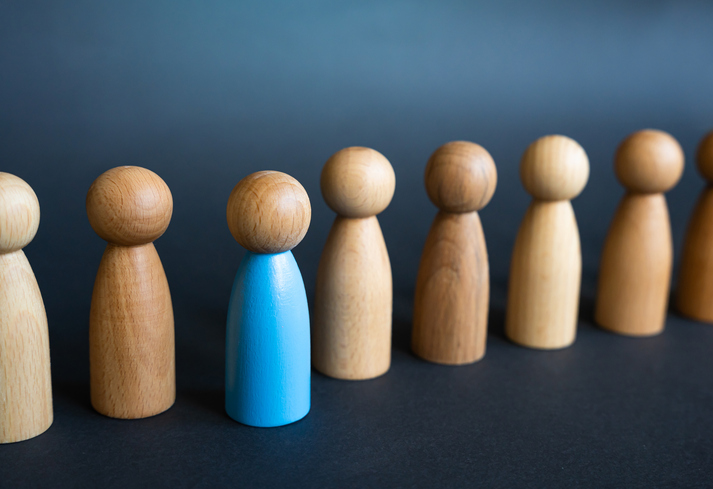 When it comes to building donor loyalty and retention, we know from our research that a Key Driver of donor commitment is making individual donors feel their involvement is appreciated.
Of course, the most obvious –and too often ignored – is promptly and properly thanking donors.   And while a great Thank You program  goes a long, long way, in today's market much more is needed.
What are some of the many ways to keep the spark of donor loyalty glowing?
Let's start with Kevin's most recent post Repeat Giving Gamified setting forth the power of reminding donors they're on a "giving streak."  As Kevin reports the reminder works best when the streak is unbroken, and less well if it's already been broken.
What's important here –whether broken or unbroken streak—is to let donors know the organization appreciates, is aware of and will continue to watch and recognize their continued participation in advancing the mission.
For decades I've witnessed first-hand the power of informing the donors/volunteers/church goers/military personal that we're watching then as individuals and recognizing their participation.  Lots –not all—of folks respond positively to being watched, recognized and appreciated.  That's why both churches and combat units give out the equivalent of perfect attendance ribbons and badges.  That's why American Express, AAA and dozens of other companies and charities remind folks they've been "Members since XXXXX". And why well-run fundraising programs issue certificates, cards, plaques, videos, whatever on 5th, 10th, 25th anniversaries of a donors' giving.
Of course, there are some folks to which this celebration of measured, regular giving hold no special attraction or motivation. As Kevin notes it's best to motivate them with references to their personal identity (cancer survivor, activist, dog lover, parent), and recognition of their giving –streak or non-streak– isn't likely to affect them either way.
We all should be aware that even those organizations that go to the trouble and expense of fielding great appreciation programs fall into routines.  So, changing things up and adding a little variety can boost your donors' commitment.
The incessantly insightful late Simone Joyaux called these extraordinary experiences "memorable moments whose purpose is to delight the donor." For example, invite 'em to an informal meeting at the office, ask their opinion, tell their story at an event.  "If you focus on these, rather than always focusing on raising more money, ironically the increased donor loyalty will result in more money."
Simone made me wish I worked at a zoo because one of her favorite suggestions was to invite donors to help feed the animals.
Avoid or Change Some Bad "Best Practices"
Each day both my postal and digital mailboxes yield evidence of just how many organizations are overdoing or misusing what were once considered "best practices."  Prime among them is the Annual Renewal Series which for many organizations has taken the form of a magazine billing cycle or an annual insurance premium.   While notice #1 and #2 may have redeemable qualities by the time they get to Notice #6 or Final Notice they've lost effectiveness.  Sadly, most read more like collection notices than tributes to the donor and the differences her past giving has made and the wonders her future giving will achieve.
Same with most efforts to motivate sustainers to resume monthly payments, or year-end appeals reminding folks they haven't yet given this year or, even worse, they gave last year but not this.  Seems as though folks confuse the segmentation (lybunt or whatever acronym) with the message.  They're not the same.
As Kevin advises:  For monthly donors, "Instead use humor or something on brand to suggest something other than them is to blame—eg. WWF suggesting an ant eater or panda must have hoovered up their missing payment."  For year-end messaging don't frame negatively e.g. (you haven't given yet, missing your annual donation) nor make it worse by inferring it was their choice).  Rather use positive massaging about their streak being intact—e.g., been a donor for the last two years and we're looking forward to you choosing to maintain that stread of positive impact on Cause )
Of course,  all this takes work. But if you take donor retention and lifetime value seriously, you'll uncover which of your donor's interests matter most and help them reach their aspirations through "memorable moments", and unique giving messages and opportunities.
Roger