The Story of Story
May 22, 2023     
Kevin Schulman, Founder, DonorVoice and DVCanvass
It's a real page turner.  The book you can't put down because you're so engrossed.  You mentally "transport" into the narrative world, experiencing the story events and characters' emotions as if they were your own.
That's powerful stuff.  So powerful that's probably not surprising that being transported does the following,
Increases positive feelings
Makes one less critical
Makes one more likely to adopt, modify or reinforce story consistent beliefs
Makes one more likely to have story consistent intentions (e.g., give)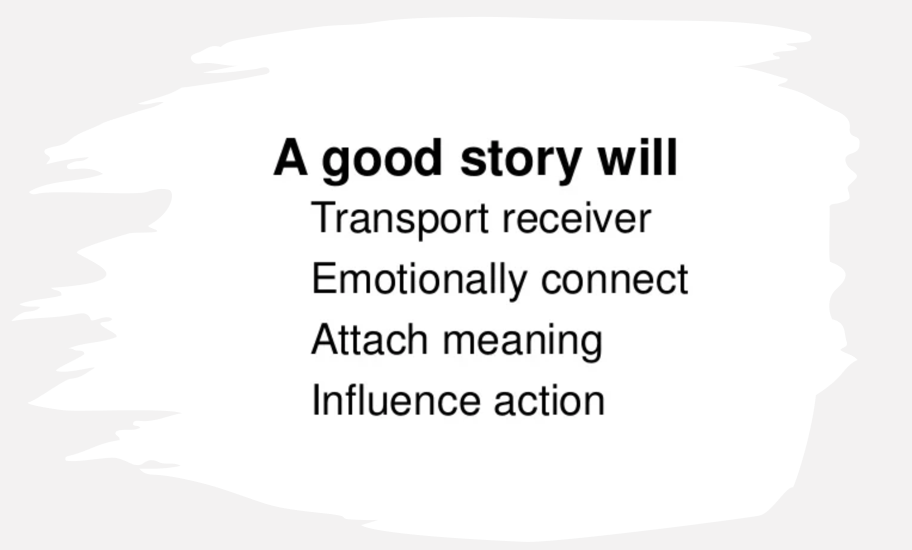 What story factors contribute to this mental transporting?
Narrative structure: The way a story is structured plays a significant role in fostering transportation. A clear and coherent plotline, use of suspense or mystery, or non-linear narratives can all heighten the sense of transportation.
Relatability of characters: If readers or viewers can identify with the characters in some way – whether through shared experiences, emotions, or goals – they're more likely to be transported into the narrative.
Verisimilitude.  Your obnoxious SAT word for the day.  This means the story seems believable and consistent within the context of the story's own rules and logic.  There can be truth and believability in fiction.
But what about the reader, might the person on the receiving end matter?  Yes.
Agreeableness: Readers higher in trait Agreeableness tend to have high levels of empathy and they can more easily understand and identify with the emotions and experiences of characters.
Familiarity: Readers with prior knowledge or experience with the story topic.  This is best done by writing to Identity – e.g., their values and goals as a cat person, conservationist, globalist, veteran, Christian, etc.
If we identify with characters, we become mentally attuned to the goals and intentions of those characters. Therefore, if a protagonist has a goal to improve their lot in life it becomes our goal too. Organ donors experience greater narrative transportation than non-organ donors when organ donation storylines.
Openness to experience: This personality trait involves being open to new ideas, experiences, and perspectives. Readers high in openness are more willing to immerse themselves in different narrative worlds and perspectives, facilitating transportation.
Kevin