"It happened September 21, 1962.  My first day on the new job.  At last!  I was a writer!  Hired to create publicity releases, news stories, feature articles.  Or so I thought.
"Instead, at 9:00 a.m., the Executive Director of the charity comes into to my office and says: "Write the quarterly appeal."
" 'Excuse me?'
"As he explains, the terrible reality crushes my enthusiasm for life.
"Jerry," I counsel myself, "Your choice is to either write that fundraising letter, or walk out of here, and go back to the shabby apartment where your wife is hand washing diapers for two kids, and explain to her that …what?
"That you are going to pursue your quest to be the next Ernest Hemingway?   Silly boy.
"So, I learned to love fundraising letters.  Still do."
            And that's how Jerry Huntsinger describes his start in a 61-year career that's put him in the Pantheon of  Great Fundraising Copywriters.
            With this post The Agitator is celebrating Jerry's 90th birthday (July 23) and I'm honoring 50 years of friendship and collaboration with him.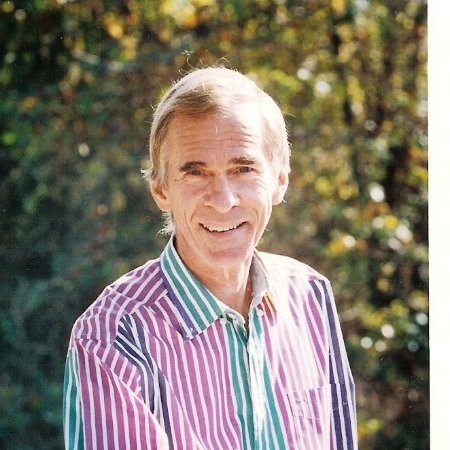 A river of humor, zaniness, generosity, wisdom and finely honed skill flows under the bridge that spans Jerry's years.  And…it continues to flow.  When I looked at some campaign stats this morning at least six of Jerry's packages are in current use as controls.
            Beyond remarkable and consistently winning results  is Jerry's equally extraordinary commitment to life-long learning, his ability to change with the times and his willingness to share all this with generations of both budding and veteran copywriters and fundraisers.
           I've never known Jerry to sit still. When I first worked with him, he wrote on a typewriter (always in Courier font)… then he dictated copy (he introduced me 20 years ago to the first of the Dragon Naturally Speaking series of  speech recognition software)…and through those thousands of packages managed to find time to teach himself the electronic keyboard, write music for video games, and take evenings and Sunday afternoons to bring his joy and melodies to folks in nursing homes.
           Most of all, I've always known Jerry as a teacher.  A damn good one.  If you have any doubt about that just read one of 87 Tutorials in his classic Fund-raising letters: A comprehensive study guide to raising money by direct response marketing.
          Even better he's made it all free and online by placing those 87 tutorials in the fundraising treasure trove – SOFII.Org.  See Introducing the Wisdom of Jerry Huntsinger to discover this marvelous gift that you can put to work immediately.
Expanding on recounting of his first encounter with writing fundraising copy Jerry went on to explain what happened after out of financial necessity he abandoned his quest to become the next Hemingway:
"It worked out because everything I had  learned as a short story writer fit in with fundraising letters.  The only difference between me and other creative people was that, at a cocktail party, I just didn't explain what I did for a living.
"So, my kids grew up,  the grandkids graduated from high school.  And I started advertising agencies and sold them, and gave advice, and wrote copy.  And now, starting my 62nd year in direct mail fundraising, the only thing I know for certain is this:
"A letter isn't any good at all unless the envelope in which it's mailed gets torn open.
"All of the other techniques that fundraisers laboriously test and retest and studiously explain with charts and graphs and overheads and PowerPoint, make no difference at all if that envelope isn't opened."
         Of course, Jerry's advice doesn't stop with the envelope.  In his SOFII his tutorial—and in practice—he shares his experience and examples with everything ranging from Letter Openings to getting your copy through the organizational maze of critics and naysayers.
          We've featured Jerry in lots of Agitator posts over the years (see Great Guides to Story Telling), checked his work against CopyOptimizer™ ( Turning Vision into Reality) and covered Jerry's rant on the oft-overlooked the response form (known to the digiterati as the "landing page, ( Just Gimme Your Money).
          For the sake of survival, he's stayed current with all the latest trends. No way is Jerry Huntsinger going to be outdistanced by a younger writer who has a better grasp of technology than he does. To illustrate the point, in looking through my "Jerry Chron File" I found this piece on his view about websites; it's a contemporary today as when he sent it to me 14 years ago.
      'On the other hand,' he says, 'I'm grounded in fundamentals. Through the decades I've discovered that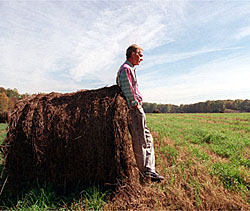 some things work, some things don't – and you've got to be real dumb to keep on doing something that doesn't work.'
Happy Birthday, Dear Friend.
Roger
P.S.  Iots of Agitator Readers  have worked with Jerry and benefitted from his advice.  Please share. After all, Jerry's an Agitator Reader too and I'm sure will appreciate your thoughts.