Just Make Sure They Spell My Name Right
July 31, 2023     
Kevin Schulman, Founder, DonorVoice and DVCanvass
Phineas T. Barnum, the 19th-century American showman and circus owner, reportedly said, "I don't care what they say about me; just make sure they spell my name right."  It's a great line and often, it's true.
Exposure to the brand increases awareness and it tends to accrue to the positive.  We're predisposed to have a familiar = good mental model.  That is until you give me a reason to take away the equal sign.
Take a second and mentally park your fundraiser Identity and put on your regular Joe/Jane consumer Identity hat.  Now consider this scenario:
Salesperson for Brand X contacts you – doesn't matter the channel (email, text, phone, your front door), pick your preferred one.
You don't really know Brand X and instead buy from a competitor, Brand Y
The first time the salesperson contacts you, you're busy and largely ignore the contact.
Brand X Salesperson contacts you the next 5 days in a row.
You are now definitely familiar with Brand X, which is exactly what happened in this digital ad study with three groups varying by ad exposure – 1x, 4x, 6x.   That's really high unaided awareness.  Congratulations they spelled your name right.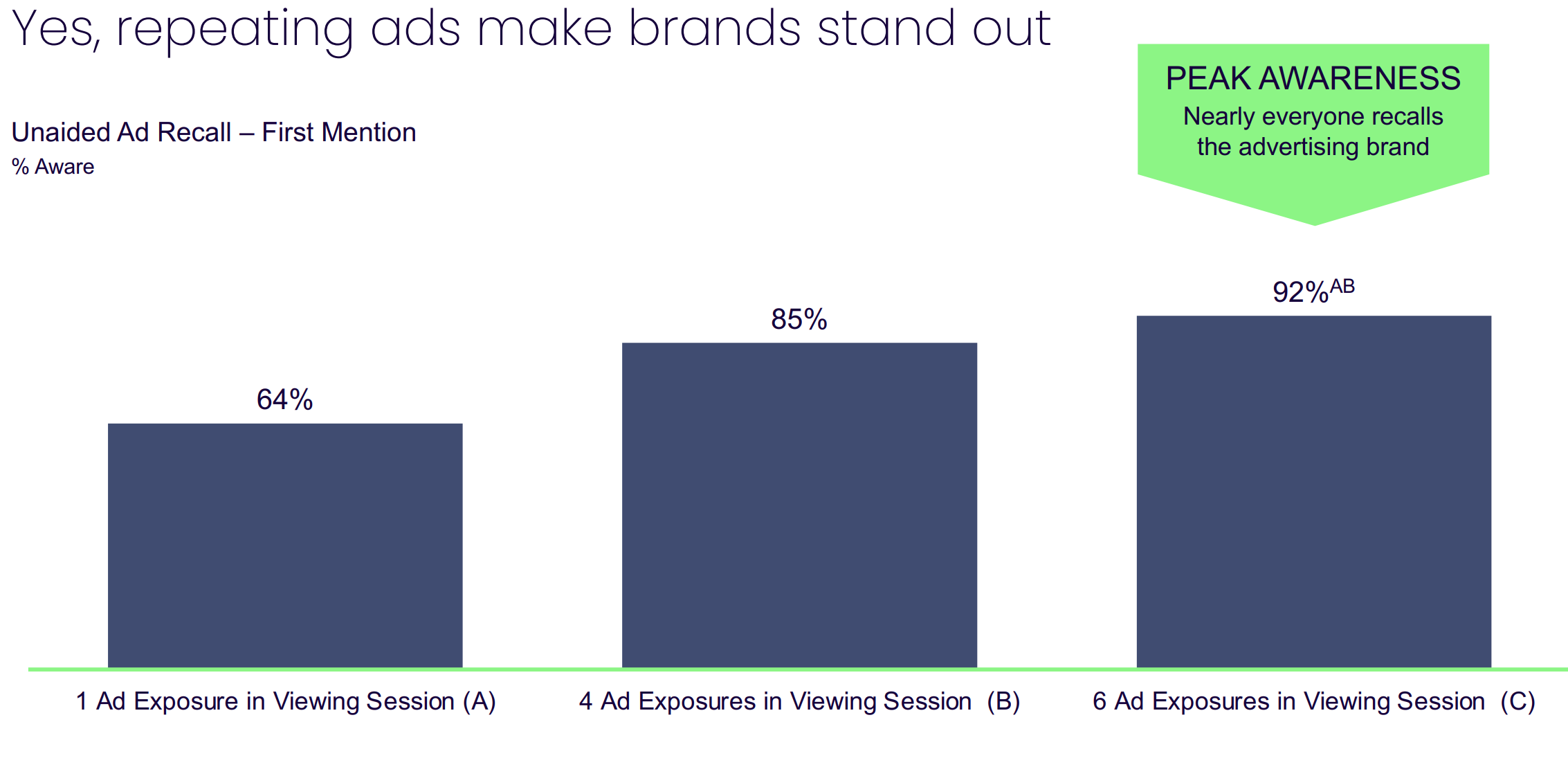 You're also not buying Brand X because the Salesperson was irritating and annoying.  Just like the digital ads.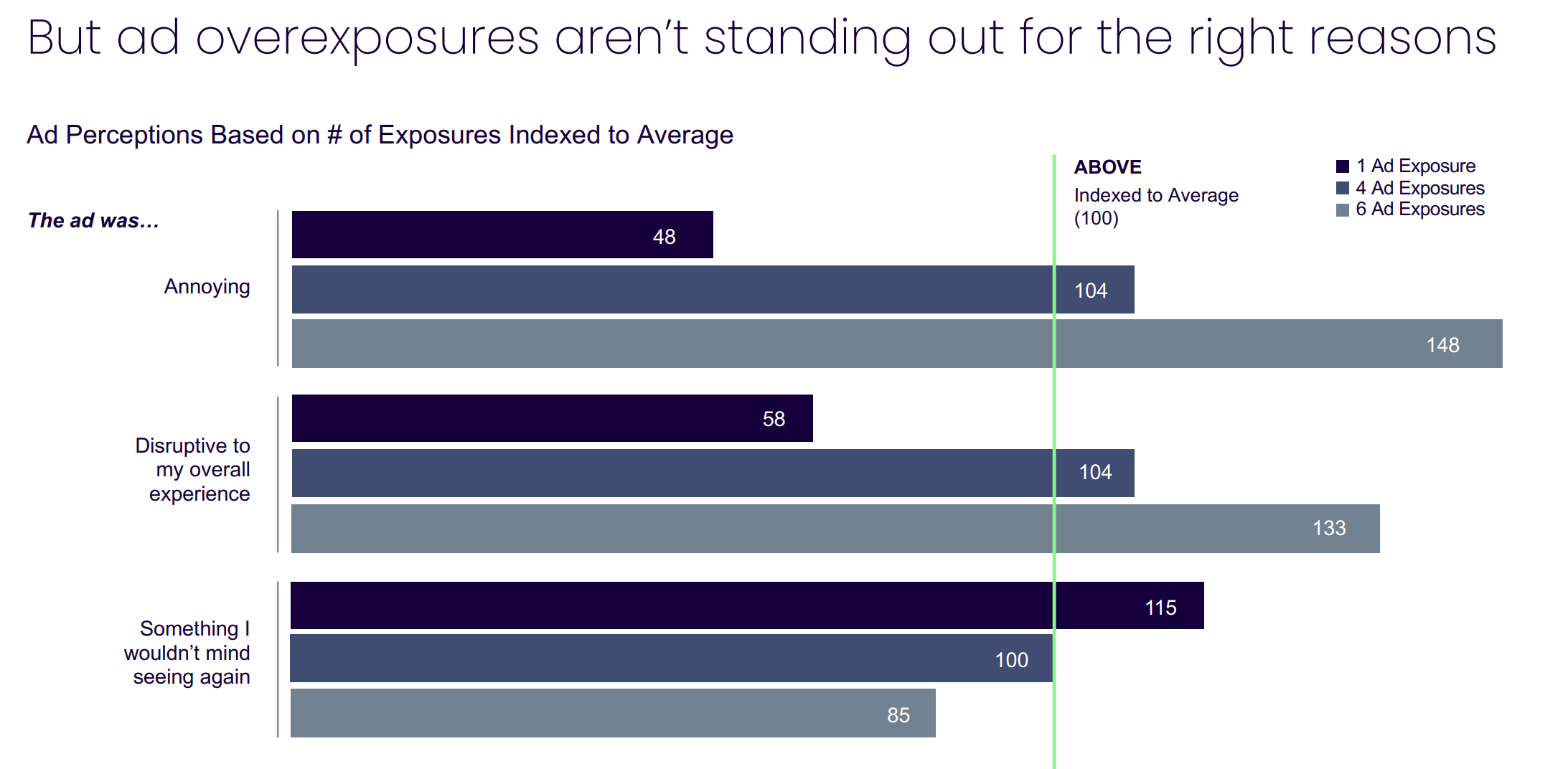 The repeated exposure – i.e., high frequency – also reduced brand interest and stated purchase intent.   Reach is King.  Frequency is wildly over-rated, much of anything past a frequency of 2ish (within a short time period) isn't just inefficient, it's brand killing.  They'll know your name but be careful what you wish for.
Kevin