The post-Labor Day tide of political email is on the rise and, if the past is prologue, will reach its high water mark a year from now then very slowly ebb  toward Election Day 2024.
             This growing digital dog-pile, excreted by local, state and federal candidates and PACs, will catch few Agitator readers unaware.  Some are already wearing their "delete" button thin.
            However, others  may be unaware of some trends and dangers posed by this digital deluge even if you're not using email for a PAC or candidate.If you're a fundraiser for an issue-oriented advocacy organization you can expect your results to begin dropping as the volume  and frequency of political email rises.
           One reason the number of political emails is increasing is that many social media sites like Facebook platforms like Goggle have banned political advertising and fundraising.  Others like Google, Microsoft, and Yahoo have installed spam filters designed to sideline political emails.   Questionable practices like harvesting, renting or sharing non-opt-in addresses has further exacerbates the problem as does the apparent willingness of some CRMs to make their lists too easily available.
            The result?  Decreasing open rates (the average is around a 20%) and thus, lower response rates.  As is so often the case, in a world that mostly lives by the mantra "mail more, make more" these lower response rates lead to more and more email appeals.  Who cares about the annoyance or satisfaction of the recipients suffocating as the dog-pile grows bigger and bigger.  Afterall, when this campaign is over the pack will move on to the next campaign.  In many cases, so will the list of donors, purloined or otherwise harvested with little attention to ethics or privacy concerns.
            No thinking advocacy fundraiser or even a political fundraiser should want to torture their own donors with exposure to as many as 348 times?  That's the average number of times political organizations and campaigns made their email lists available during the 2020 election cycle according to The Princeton Corpus of Political Emails.  Of course, it's likely that many—maybe even the majority of donors who give to issue-oriented groups like yours will be included in those swaps and rentals.
            In a  Study by Mathur et al in the journal, Big Data & Society,  the most comprehensive study of political email we've seen, the researchers analyzed more than 300,000 political emails sent during the 2020 US election cycle (December 2019- November 2020)  by over 3000 political campaign and organizations.  Included were federal and state level candidates as well as Political Action Committees.
            In terms of the average number of unique emails sent by each  of the 3000 entities studied ranged from 1128 for federal candidates, 1540 for state candidates, to anywhere from 99 to 140 depending on the type of PAC.
            When it came to frequency of emails the median federal candidates sent an email every 2 weeks, whereas those candidates in the 95th percentile sent 13 emails every week. Hybrid PACs were far more active with those in the 95th percentile sending 15 emails every week.
Insert Puppet Graphic
Tactics Aimed at Juicing Political Emai
    The main focus of the team's research is their analysis of what they call "manipulative tactics" aimed at improving both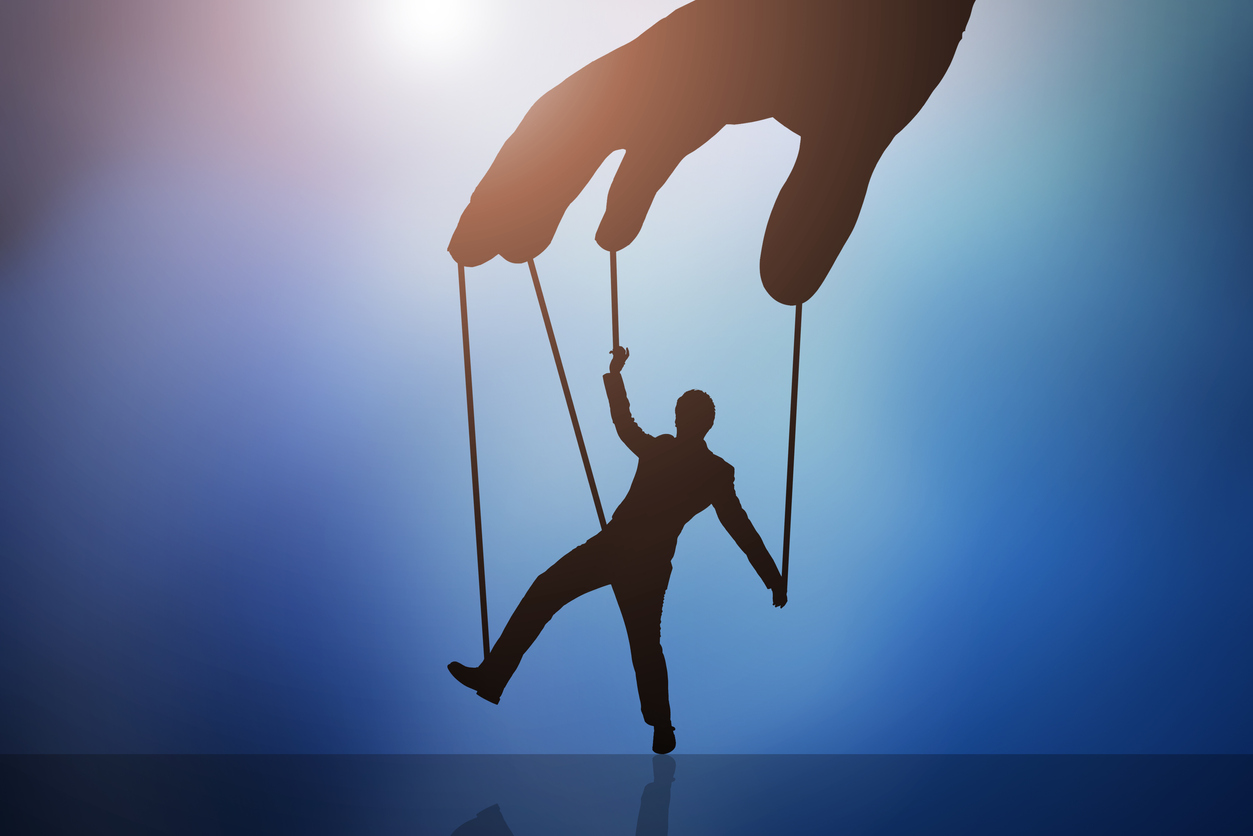 open rates and response rates.  Of course, what one person terms "manipulative", to another it's "deceptive", still another "a great technique", and to some "destructive." A You choose the label.
Here's what the researchers found.
The study identified 5 tactics –clickbait— used in the From and Subject lines to manipulate  recipients into opening the email.
Forward Referencing. Aimed at tapping into readers curiosity when they perceive there's a gap between what they know and what they want to know.
Examples from emails researchers analyzed: "Bumping this to you"; Let's prove him wrong.";  "Pelosi called you a WHAT?"
Sensationalism. Words that trigger emotion using exaggeration, shock, CAPITAL letters and punctuation and even emojis.
Examples.  "(no) Mark Kelly SLANDERED!"; "HUGE ANNOUNCEMENT"; "Crazy Nancy is a HYPOCRITE"
Urgency.  Time is running out. this usually takes the form of deadlines for fundraising or contests.My inbox is filled with urgency at the end of each month by candidates who someone want my $3 so they can meet a goal by midnight on the 30th or 31st.
Examples: "April Deadline (via Team Graham)"; 1 huge goal, 1 last chance to help reach it!"; "Midnight Deadline(via Jamie-Harrison.com)"
Obscured Name. The "From" field usually indicates the identity of the sender to the recipient.Some senders obscure their identify , making it impossible for the recipient to learn who sent the email without first opening it.
 Examples:  "Articles of Impeachment";  " INCOMING: Trump's REVENGE"; "Status  pending".
Ongoing Thread. Marker for an "ongoing" conversation implying that this is a thread of emails or indicating a reply or a forwarded email.
Examples: "Tedra, me"; "John, me"; Re;/Forward subject lines:  "re: Carolyn's email"; Fwd: Falling short."; "re: Lindsey Graham."
       You can see illustrations of many these tactics in these two emails taken from the study.
       Welcome to Campaign 2024.
Roger