September 29, 2023     
Kiki Koutmeridou, Chief Behavioral Scientist, DonorVoice
Breaks are necessary for our sanity and productivity.
Not exactly a breakthrough statement. Yet, we rarely follow that advice.
How many back-to-back calls did you have this week? Can you remember how you felt after the last one?
In a recent study, Microsoft examined the effects of back-to-back video calls on stress, and engagement. They asked 14 people to take part in video calls while they were hooked to an EEG – that fancy cap that monitors brain activity. One Monday, all participants attended four back-to-back half-hour meetings, each one about a different topic or task. Another Monday, the same participants attended four half-hour meetings interspersed with 10-minute meditation breaks.
Results confirmed what we all experience in our everyday life. Back-to-back calls are exhausting and drain our cognitive power.
To get more technical, the average activity of beta waves, which are associated with stress, increased over time (all that red in image 1). Especially the transition from one call to the next resulted in stress level spikes.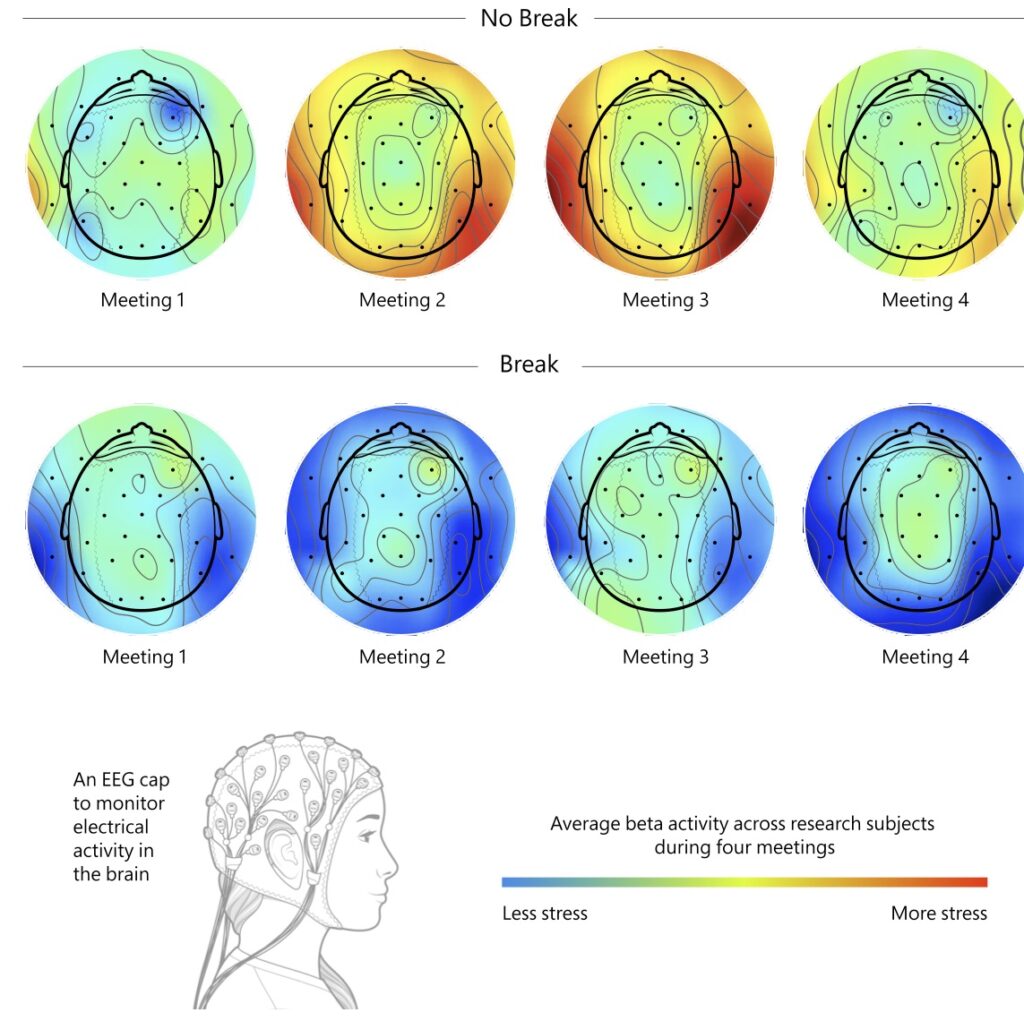 But that's not all. In back-to-back calls, there were also negative levels of frontal alpha asymmetry – that's science lingo for lower levels of attention and engagement (see image 2).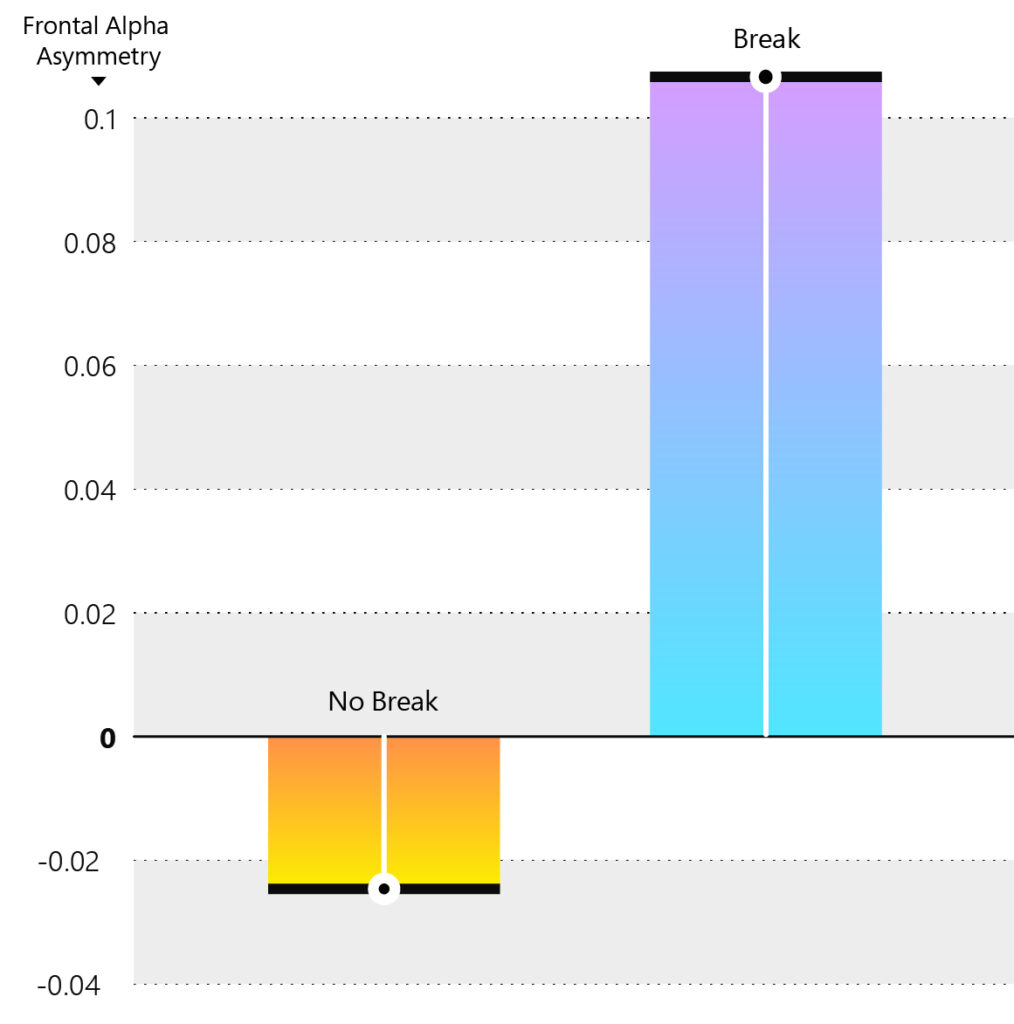 The short meditation breaks between calls were necessary and sufficient for a "reset"; participants started each call in a more relaxed state and with higher engagement. If you're too busy, take a break. Counterintuitive as that may sound it's the only way to increase your productivity.
The beneficial nature of breaks is also widely known by those studying learning and memory. "Overlearning", or best known as cramming, doesn't work in the long term. On the contrary, breaks between study sessions result in better learning and memory.
Thinking about your fundraising program, do you allow your supporters to take a break?
All the above seems to suggest that giving supporters some breathing room should reduce their stress levels while increasing your brand recollection and their engagement.
Yet, most fundraising marketing is continuous. There's continuous pushing of "stuff" every month and in as many weeks as possible. There's no break.
In this case, the downside isn't just the unavoidable diminishing returns on donations that goes hand in hand with all advertising. It's also the negative effects of higher levels of irritation. Charities send communications to donors in an effort to build their goodwill and raise donations. However, as contacts increase, these communications create irritation, while donor goodwill comes and goes.
A much more efficient strategy is pulsing. Heavy periods of communications are alternated with off periods where nothing goes out. Yes, nothing. Marketing efforts and your supporters literally take a break.
As terrifying as a blank month– or for the more adventurous a blank quarter– sounds, this strategy is more efficient because it mimics the supporters' response cycle which definitely isn't continuous. Pulsing strategies also generate greater total brand awareness and mitigate any irritation build-up. All this in combination leads to more profit.
We've written about pulsing in the past and you can read more about it 
here
.
But first, take a break!
Kiki