Giving Tuesday 2023: Tips and Hacks
November 3, 2023     
Roger Craver
            Over the years we've offered many tips (as in Try Dying for Giving Tuesday) and many admonitions (see Avoid the Snoringly Generic Approach to Giving Tuesday)
            Most recently, Kevin's 2023 entry weighed in with Livng Dusday our study of 573 Giving Tuesday emails scored on meeting (or not) the donor's core psychological needs.
            Using what he calls the Gold Standard Email Subject lines (Autonomy: "Choose How You Want to Make a Difference This Giving Tuesday*; Competence: "Your Gift Has the Power to Change Lives – Donate Now!" and Relatedness: "Join Our Community of Changemakers This Giving Tuesday*) had AI score/rate the 573 emails.
            The analysis found that "without exception" the emails failed to meet the gold standard.  He reported, they "either made the donor feel pressured or guilted, unsure if my giving was a good idea, no sense of connection to the cause or some combination…"  In short, they were bad because they failed to light the recipient's flame of motivation sparked by Autonomy, Competence, or Relatedness.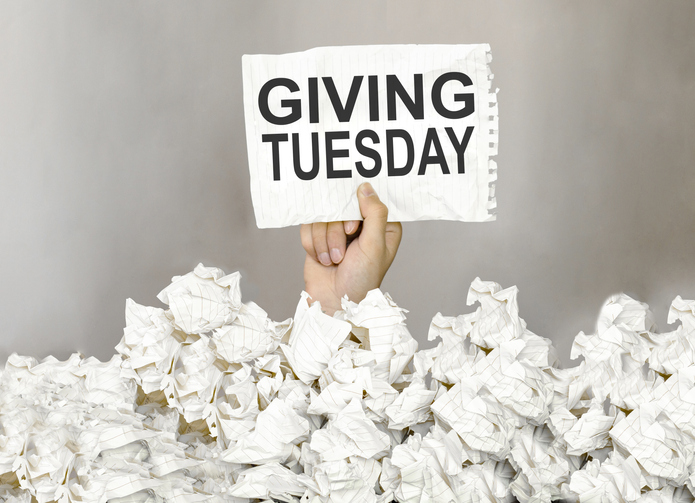 Now, if you don't have time before you prepare your Giving Tuesday campaign to have your donors profiled and tagged through the quick and inexpensive system developed by Dr. Stefano Di Domenico at DonorVoice ,[email him for details sdidimenico@thedonorvoice.com ] here are some tips I've taken partly from Kevin's analysis and partly our multi-year monitoring of Tuesday Giving traffic.
Beware of Matching Gift Subject lines. Damn near everyone uses 'em.  It marginally delivers on Competence but work in your brand or issue to increase Relatedness.   As in "Double you impact for helping XXXX Organization/Children/Dogs XXXX"
Use Personalization in Your Subject lines. As in "Kevin, Double you impact for helping XXXX organization, dogs, children XXXX"
Use time. As in, "Kevin, Time is Running out for 2X Match to help   XXX Organization, dogs, Children, etc.
Consider sending multiple-emails. You may be able to trigger a variety of psychological motivations by using versions of the 3 examples above and send 3 emails over the course of your Giving Tuesday Campaign.
Consider Abandoning the Ask and Use ThanksGiving Tuesday, instead. In the flood of #GivingTuesday emails washing over our in-boxes over the years, one powerful message from 7 years ago stands out.  Marked #ThanksGivingTuesday the message came from Concordia College-New York. 
            The point of all the above is simply this:  Avoid the temptation to simply copy the approach used by nearly everyone else on Giving Tuesday.  It ain't "best practice" believe us.
Finally, and sooooo important
            Regardless of your email message, when it results in a gift whether coming from an existing or new –especially a new—donor make the extra effort and expense to send a heartfelt and prompt postal thank you note.  This may well be the greatest benefit you'll receive from all your other Giving Tuesday efforts.  The payoff will come in additional gifts, greater retention, and higher lifetime value.  (Read this from Tom Ahern should you need more convincing.)
Happy GivingTuesday preparation.
Roger
P.S. To Do, or Not To Do.  If you've pondering whether or not to follow the fundraising crowd and engage in a GivingTuesday effort you're not alone in wondering whether it'll boost this year's bottom line.   The research on the effect of GivingTuesday on annual bottom lines is mixed.  Some findings indicate it's creating some incremental revenue, other studies show the results reflect little more than shifting year-end dollars forward.