Make Em' Feel Sad or Hopeful?
November 10, 2023     
Kevin Schulman, Founder, DonorVoice and DVCanvass
There is a lot of misinformation out there about the role of emotion in fundraising.  The misinformation ain't at presidential politics level but still, off the mark.
There is research and lots of test results in a vacuum that'll show negative emotions "work".  The social science explanation is that a negative emotion like sadness invokes empathy and pro-social behavior – i.e., giving.
I feel sad, I feel bad, I give.  Many fundraising pros will also note that positive emotions don't reflect a need.   A counterpoint might hit on poverty porn concerns and undermining the agency of those being helped.  In this way, a positive message can affirm the dignity and resilience of those in need and promote empowerment and inspiration rather than pity.
At DonorVoice we'd say both sides are equally right and wrong.  This is because emotion doesn't cause behavior, it's the goal.  I don't give because you make me feel sad, I give because I want to feel better, maybe even inspired.
Having said that, fostering a sad feeling first is useful but only if we invoke a positive feeling as emotional resolution.   Proof?
Four head-to-head experiments and a clear winner.  Why does this work best?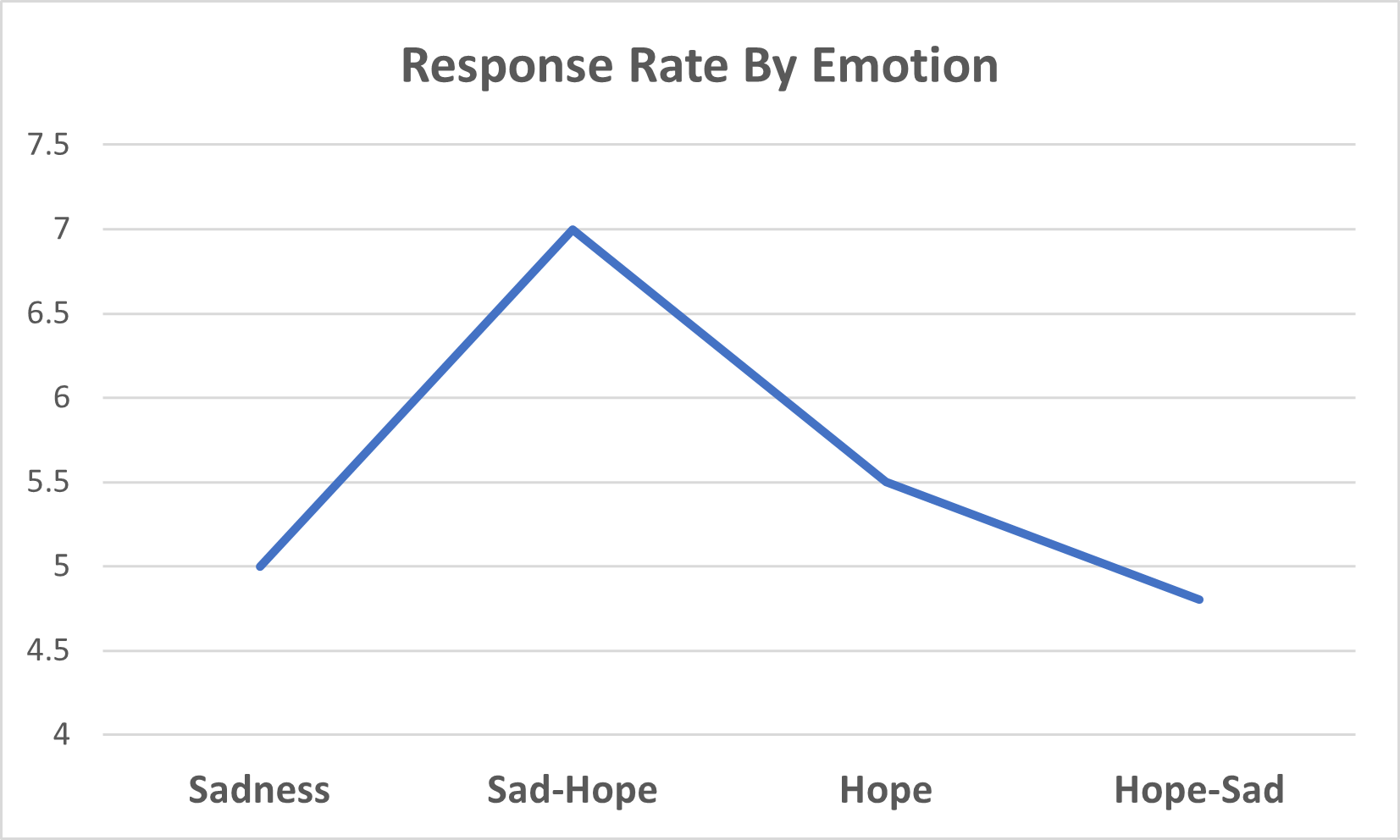 We invoke empathy and inspiration; both together are more powerful than either alone
We use story to provide the donor with the emotional feedback they need, namely that giving will result in a better outcome (for them and the beneficiary).
Absent closing that feedback loop, we place too much burden on the donor to close it themselves.
Kevin