Continuing our Giving Tuesday tips and hacks (some earlier posts  here on Subject Lines, here on Matching Gifts, and here on Donor Advised Funds) we thought it more than appropriate to deal with the question of what to do with Sustainers or Monthly Donors before, during and after November 28th.
                  Even in the absence of Giving Tuesday many fundraisers wonder just how much extra they should be making financial requests of their Monthly Donors.  Although this post focuses on advice for Giving Tuesday, it's mostly applicable at all times.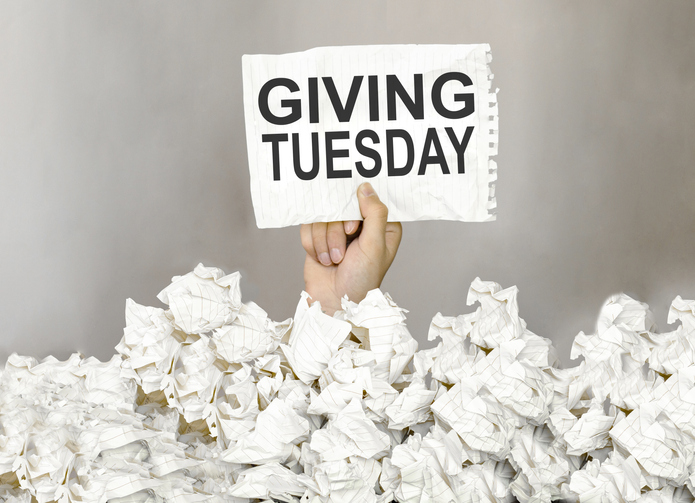 Way back in 2018 Steve Shattuck, for 9 years the intrepid and prolific Chief Engagement Officer at Bloomerang, went on a Giving Tuesday Mystery Shopping spree.  He made a one-time gift to all 10 of the nonprofits I give to monthly, whether or not they asked him to give. The amount Steve gave was the same as the monthly recurring gift, so if he normally gives $50 a month, he gave $50 on Giving Tuesday. This constitutes a "13th" gift to the nonprofit.
            Steve was curious to see what the response of each group would be. He sought to answer a few questions:
Would they acknowledge it as a Giving Tuesday gift?
Would they acknowledge Steve's donation as a Giving Tuesday gift?
Would they acknowledge his gift as an "extra" donation for the year?
So, here's what Steve received in response to his Giving Tuesday generosity:
10 organizations (all of 'em) sent auto-responder receipts/acknowledgements.
6 organizations, in addition to their auto-responders, sent Postal Thank You Letters. One in the form of a handwritten note.
3 organizations, in addition to their auto-responders, sent branded email thank yous.
1 sent their regular newsletter ; 1 sent an additional e-appeal; and 1 sent a postal appeal for additional funds that Steve received before he received their postal mail thank you.
0 organization made a thank you phone call.
[ For details on organizations in Steve's Mystery Shopping adventure and their responses his study can be found here.]
So, what did Steve think of the responses: 
            "None of these pieces (email or snail mail) acknowledged that I was a monthly donor who made an "extra" donation on Giving Tuesday. While the one handwritten note was very nice, I also did not receive any thank you phone calls. Org #2 eschewed mail altogether, while #3 had an appeal reach me before the formal thank you letter. Most of the letters did mention that it was a Giving Tuesday gift, though, suggesting a level of segmentation. All included a handwritten signature with a little PS note."
So, what should happen?
Should nonprofits filter out their monthly donors from Giving Tuesday communications?
            Steve says, "No. I get the mentality here; maybe you don't want to bug them or mess with a good thing. But it's a great opportunity to fund a specific project, communicate the impact of their monthly donation (and increase that impact) or let them know you specifically aren't asking them, and instead thank them. Giving Tuesday doesn't have to be exclusively Asking Tuesday."
            Claire Axelrad, a long-time reader and veteran fundraiser in response to Steve said, " I definitely agree monthly donors deserve recognition for what they're doing, both before and after. I'm not a huge fan of making another direct ask on Giving Tuesday; would rather use to 'give back' to these loyal supporters. It's okay to still include a donate button, but the ask should be 'soft' (IMHO). I've long been an advocate of #GratitudeTuesday."
           The Agitator is hoping both Erica Waasdorp and Harvey McKinnon, two long-time readers with terrific books on monthly giving,  will also weigh in.
Should nonprofits communicate to their monthly donors in the days leading up to Giving Tuesday?
            Steve says, "Yes. Research shows that "priming the pump" leading up to an appeal is very effective.
            The Agitator says, "Hopefully, you're communicating with them each month and have alerted them to not only what that monthly gift made possible, but what the coming attractions, needs and challenges are for the months ahead.
Should nonprofits send a segmented appeal to their monthly donors on Giving Tuesday?
            Steve says, "Yes. Again, they should get a unique appeal that no other segment of donors gets. Consider starting it off by saying "You're already a monthly donor making huge impact, and for that we're so grateful."
            The Agitator says that if you decided to ask your monthly donors for additional help on Giving Tuesday of course you should pay special, specific attention.  Since most Giving Tuesday appeals are via email take a look at last week's tips and hacks on Subject Lines for starters and of course focus the content of your body copy to highlight on their individual identity and personality.
Should nonprofits thank monthly donors who give on Giving Tuesday with a segmented acknowledgement?
            Steve says, "Yes. This is a no-brainer. It's a big deal for a monthly donor to make an "extra" gift, so act accordingly!"
            The Agitator says,  "Does a bear shit in the woods?
And a question for you.
            What special actions are you taking  with your monthly donors before, during or after Giving Tuesday?
Roger